Muhammad Ali, Mike Tyson, Manny Pacquaio, Floyd Mayweather, and Tyson Fury are just some of the names that come to the minds of boxing fans when the debate of the greatest boxers pops up.
But who is the greatest pound-for-pound boxer of all time? The boxing world has seen outstanding talent over the years, but some fighters set records hard to ignore.
For starters, the term pound to pound was coined by boxing writers during the days of Sugar Ray Robinson to rank the best fighters in the game in all weight divisions.
While ranking the best pound-to-pound boxers of all time can be subjective, I crafted a list based on the following criteria.
The boxer's skills and accomplishments, including belt titles
The number of wins and losses
Frequency of fights
Quality of opponents
Title reign length
Multiple weight division championships
Top Pound-for-Pound Boxers of All Time
Even though the list below isn't conclusive, these boxers stand out whether you're talking about title reign, skill level, popularity, knockout power, and the opponents they defeated.
These fighters deserve mention among the greatest pound-for-pound boxers of all time.
1. Sugar Ray Robinson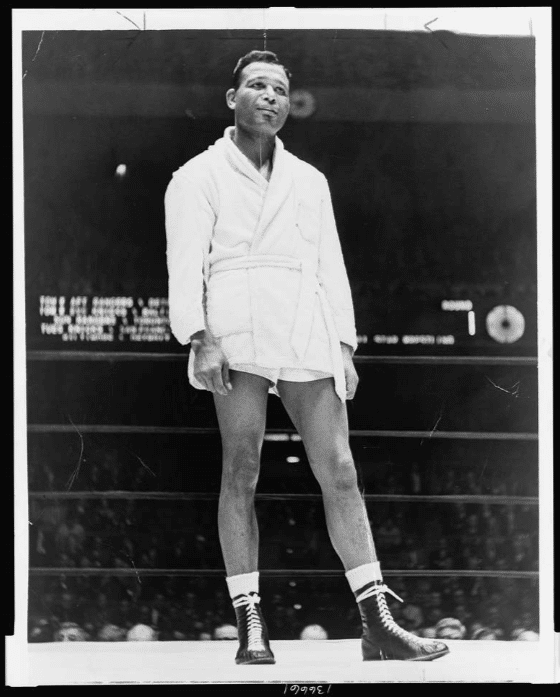 Official Record: 173-19-6, 108 KO
Years Active: 1940-1965
Championships: World Welterweight, World Middleweight (5 times)
The narrative of boxing's golden age wouldn't be complete without the name Sugar Ray Robinson lighting up its pages.
Famous for his boxing prowess, Robinson's contribution to the sport goes beyond mere statistics.
Robison's dominance was evident the first time he stepped into the ring. With a near-perfect amateur record, boasting 85 victories, his invincibility stretched well into his professional career. He didn't taste defeat until his 41st bout against the indomitable Jake LaMotta,
Robinson won the welterweight crown in 1946, setting the pace for a glamorous career. He moved to the middleweight division and defeated LaMotta for the title, making up for his earlier setback.
Sugar Ray took a brief hiatus from boxing after losing this title to Joey Maxim in 1952. On his return, however, he reclaimed the middleweight title not once but five times, further cementing his legendary status.
From Jake LaMotta to Carmen Basilio, Gene Fullmer, Randy Turpin, Carl "Bobo" Olson, Henry Armstrong, Rocky Graziano, and Kid Gavilan — Robinson faced them all, winning with an electrifying blend of agility, precision, and power.
His legacy? Timeless. There can only ever be one Sugar Ray Robinson, arguably the best pound-to-pound boxer to grace a boxing ring.
2. Muhammad Ali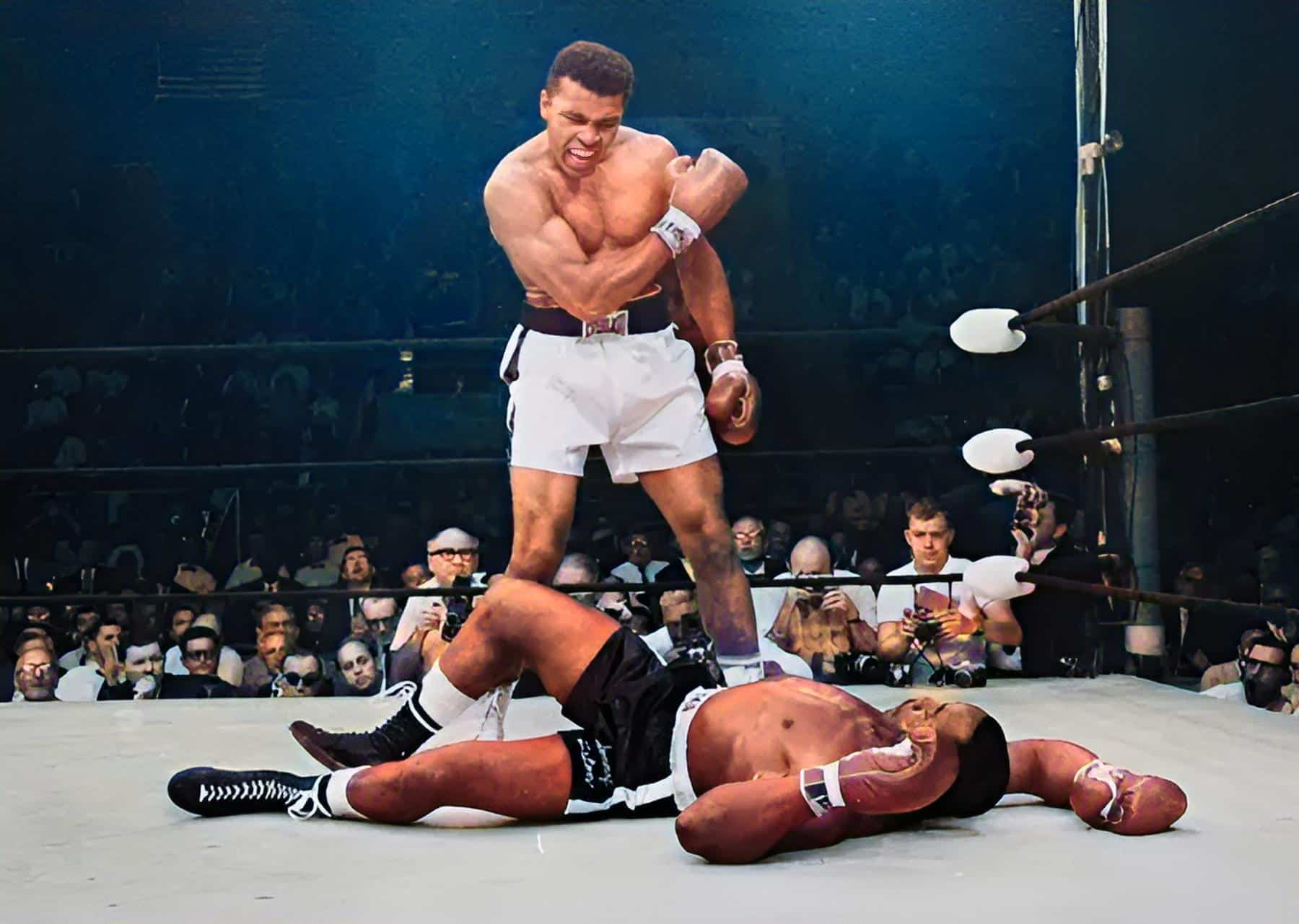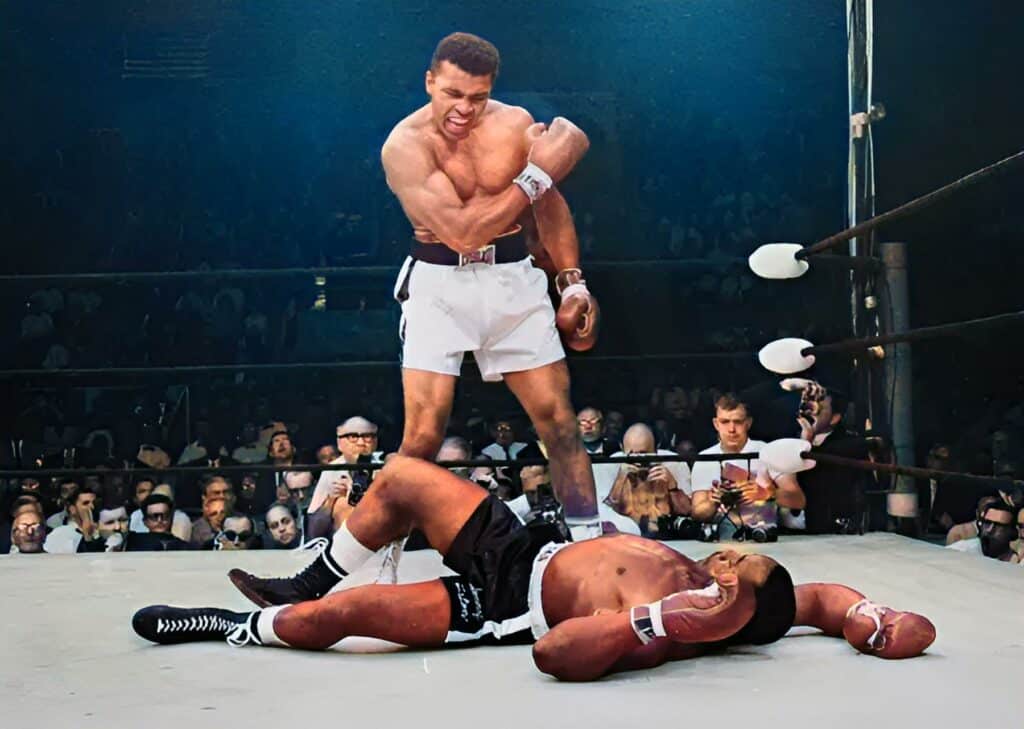 Official Record: 56-5, 37 KO
Years Active: 1960-1981
Championships: WBA Heavyweight (4 times), WBC Heavyweight (2 times)
Muhammad Ali, often called "The Greatest," stands tall in the annals of heavyweight boxing. With a flair and charisma that polarized audiences, Ali's imprint on boxing and global culture is undeniable.
Ali began his boxing journey as Cassius Clay, clinching his inaugural heavyweight title at the tender age of 22 after defeating Sonny Liston.
A significant highlight of Ali's career was his trilogy against Joe Frazier. Even though he lost to Joe in the first fight, Ali emerged victorious in their subsequent two encounters.
What's more, his strategic "rope-a-dope" maneuver caught fans by surprise during his bout with George Foreman in Congo in 1974. The masterful tactic forced Foreman to exhaust himself against his defenses, leading to Ali's triumphant eighth-round comeback.
Ali's glamorous record includes wins against highly-rated boxers like Bob Foster, Ken Norton, Jimmy Ellis, and Floyd Patterson. He is the boxer ever to have won the Lineal Heavyweight Championship thrice.
3. Henry Armstrong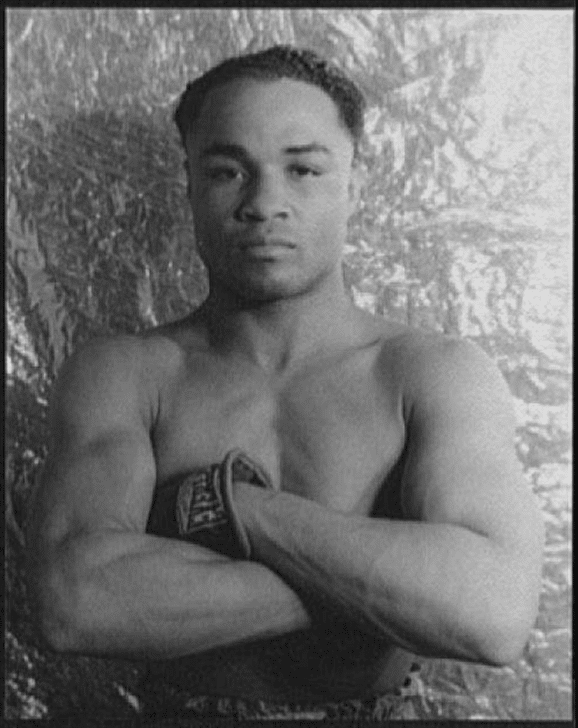 Official Record: 150-21-10, 101 KO
Years Active: 1931-1945
Championships: World Featherweight, World Lightweight, World Welterweight
There's a debate over who's the greatest pound-for-pound boxer of all time between Henry Armstrong and Sugar Ray Robinson.
Notably, Armstrong belongs to the elite list of fighters who held world titles across three weight classes. The achievement stands out because Amstrong fought when boxing had only eight weight divisions.
Armstrong's victories spanned across a range of celebrated opponents of his time. In 1937, he clinched the World Featherweight title from Petey Sarron and moved to a higher weight class shortly after.
By 1938, he had defeated Barney Ross to capture the World Welterweight Championship and defended the belt a remarkable 18 times.
Although his reign was controversially halted by Fritzie Zivic in 1940, Armstrong's legacy is unquestionable.
He secured the World Lightweight Championship as a welterweight, cementing his status as a simultaneous champion in the featherweight, lightweight, and welterweight divisions.
4. Joe Louis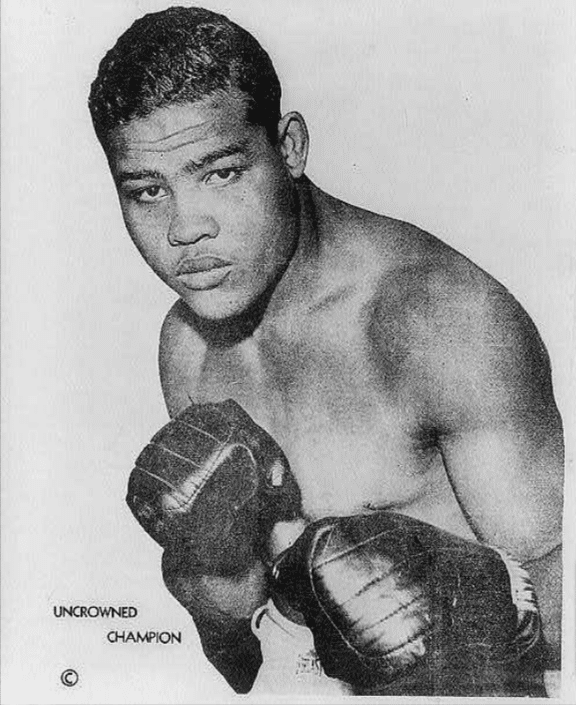 Official Record: 66-3, 52 KO
Years Active: 1934-1951
Championships: World Heavyweight
Joe Louis, fondly known as "The Brown Bomber," holds an iconic status in the heavyweight division. For a record-setting 140 months, he wore the champion's crown, defending it an unprecedented 25 times.
Known for his punching power, Louis often tops several charts in all-time rankings. His groundbreaking achievements became all the more significant as he rose to prominence in a racially charged America.
Louis's most memorable fight came in 1936 with Max Schmeling, touted as the Fight of the Year. Even though he lost in this bout, he retaliated with triumphant victories over boxing elites such as James J. Braddock, Billy Conn, and Jersey Joe Walcott.
Even more remarkable, Louis revived his rivalry with Schmeling, delivering a resounding first-round knockout, sealing his revenge.
5. Oscar De La Hoya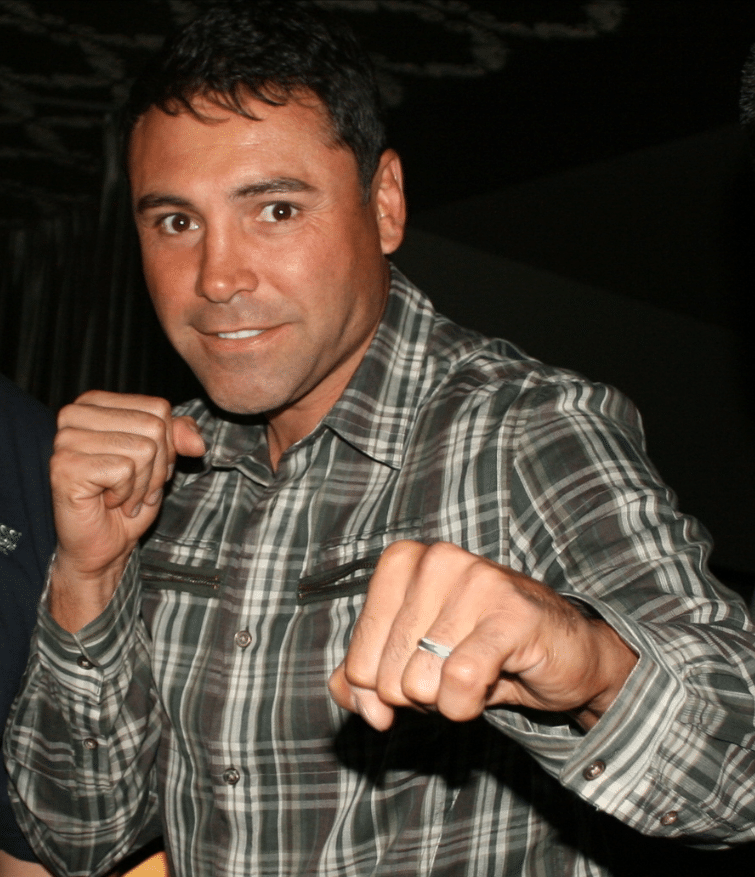 Official Record: 39-6, 30 KO
Years Active: 1992-2008
Championships: Won 10 world championships in 6 weight divisions (WBO Super Featherweight, WBO/IBF Lightweight, WBC Junior Welterweight, WBC Welterweight (2 times), WBA/WBC (2 times) Junior Middleweight, WBO Middleweight)
It's hard to talk about the best pound-for-pound boxers of all time without mentioning Oscar de La Hoya.
"The Golden Boy" ranks high for his star power and boxing achievements. He generated the highest earnings in boxing history and became a major figure in boxing and mainstream sports.
Inside the ring, he secured wins over 17 world champions and won 10 world titles.
He competed against many prominent fighters of his time, and many believe he should have victories credited for his bouts with Shane Mosley (rematch) and Felix Trinidad.
6. Roberto Duran
Official Record: 103-16, 70 KO
Years Active: 1968-2001
Championships: 5 titles across four weight divisions (WBA/WBC Lightweight, WBC Welterweight, WBA Junior Middleweight, WBC Middleweight)
"Manos de Piedra," as he was popularly known, Duran was synonymous with aggression and a flair for verbal taunts.
During his prime, Duran squared off against and emerged victorious over some of the most formidable talents of his time.
His achievement in the lightweight division remains unparalleled, with many crowning him as its all-time best. Additionally, his mastery extended across four distinct weight classes.
Boasting a career spanning five decades, Duran enjoys over a hundred professional victories. Among his many wins, one stands out: he was the first boxer to beat the legendary Sugar Ray Leonard.
7. Benny Leonard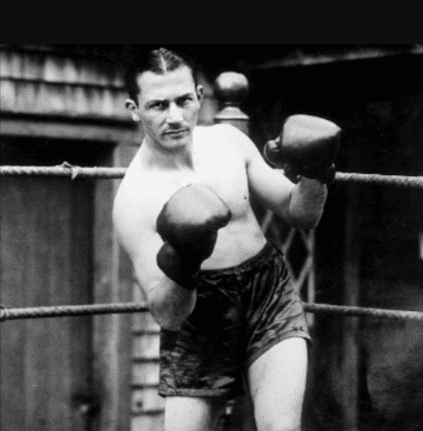 Official Record: 90-6-1, 70 KO
Newspaper Decisions: 93-18-7
Years Active: 1911-1932
Championships: World Lightweight
Benny Leonard, with his rapid agility and keen strategy, is hailed as one of the finest lightweight contenders in boxing history. His intellectual style inside the ring places him among the sport's toughest cerebral assassins.
Leonard possessed a powerful knockout punch in addition to his finesse and quickness, evident from the 70 KOs in his 90 official victories.
Leonard clinched the World Lightweight Championship during his career. However, his ambition to ascend to the welterweight rank came to a grinding halt following a disqualification for a punch on champion Jack Britton.
Still, Benny left an indelible mark in boxing.
8. Sugar Ray Leonard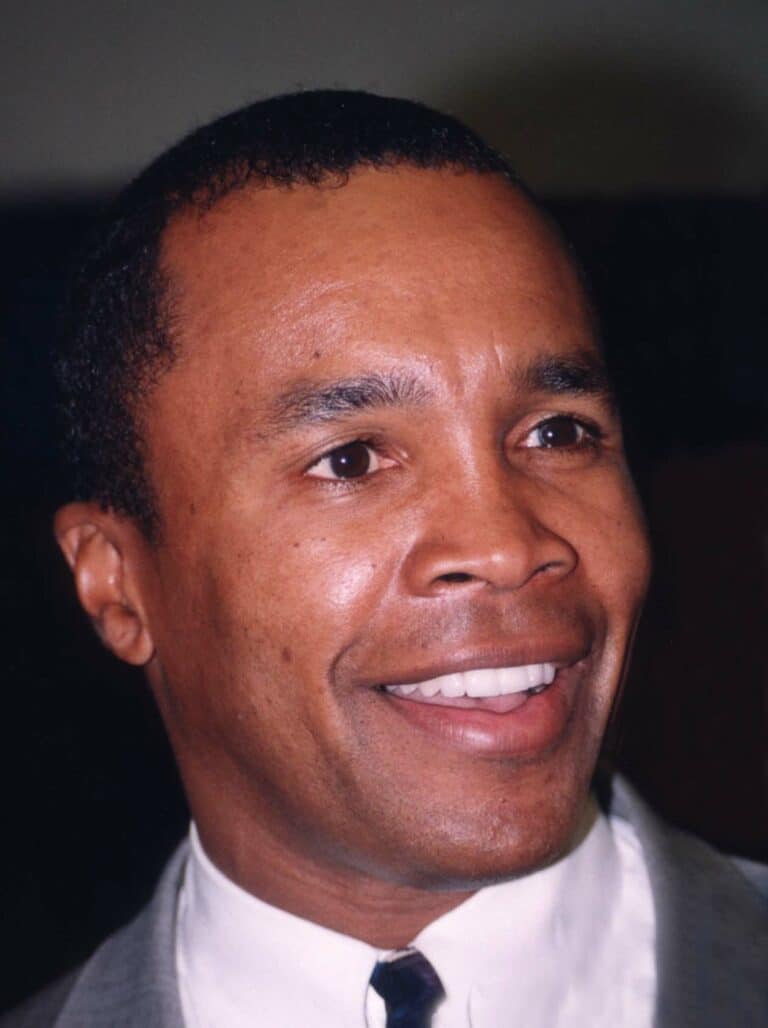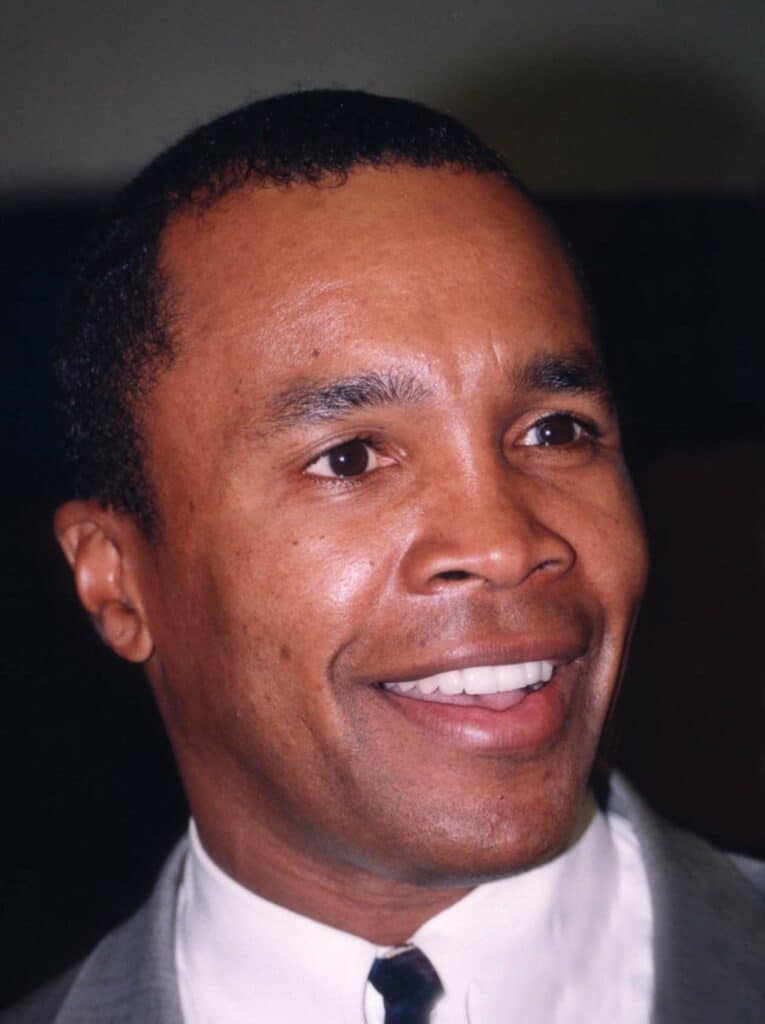 Official Record: 36-3-1, 25 KO
Years Active: 1977-1997
Championships: 7 titles across 5 weight divisions (WBC Welterweight (2X), WBA Welterweight, WBA Junior Middleweight, WBC Middleweight, WBC Super Middleweight, WBC Light Heavyweight)
Sugar Ray Leonard shone during his time, conquering every opponent he faced. His fierce competition included multiple Hall of Famers renowned as some of boxing's all-time greats.
From welterweight to light heavyweight, Leonard competed in five weight classes. His impressive track record boasts victories over legends such as Wilfred Benitez, Tommy Hearns, Marvin Hagler, and Roberto Duran, making him nothing short of a pound-to-pound boxing great.
9. Jack Johnson
Official Record: 53-11-9, 34 KO
Newspaper Decisions: 14-0-3
Years Active: 1897-1931
Championships: World Colored
World Heavyweight Jack Johnson's legacy is cemented in the annals of boxing history, considering the racial barriers he faced as an African-American boxer.
While he defeated elite heavyweights and clinched the World Colored Heavyweight Championship, the opportunity to face titans like James J. Jeffries remained unjustly denied due to racial profiling.
In 1908, Johnson made history, becoming the first black heavyweight barrier champion.
His monumental win was met with protest by the white boxing fraternity, leading to the birth of the term "great white hope" in hopes of finding a white contender capable of dethroning Johnson.
But undeterred by the noise, Johnson fought and demolished challengers, including Stanley Ketchel and Jeffries, further solidifying his position as one of the greatest pound-for-pound boxers of all time.
10. Mike Tyson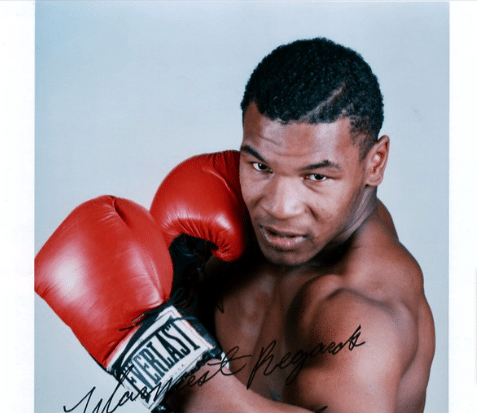 Official Record: 50-6, 2 NC, 44 KO
Years Active: 1985-2005
Championships: Undisputed Heavyweight Championship, IBF Heavyweight, WBC/WBA Heavyweight (2 times each)
Throughout the late 1980s and early 1990s, "The Baddest Man on the Planet" was an indomitable force within the heavyweight boxing division. His fierce punches and overpowering charisma spelled doom for many, often defeating opponents mentally even before the fight started.
At just over 20 years and 4 months, Tyson made history in boxing, becoming the youngest boxer to clinch the Undisputed Heavyweight Championship.
His historic triumph marked him as the first fighter to hold and unify the WBC, IBF, and WBA heavyweight titles concurrently.
11. Sam Langford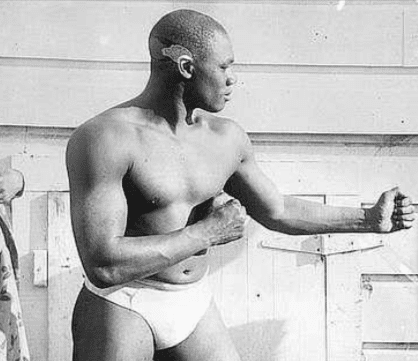 Official Record: 179-30-40, 120 KO
Newspaper Decisions: 32-14-15
Years Active: 1902-1926
Championships: World Colored Middleweight, World Colored Heavyweight (5 times)
Sam Langford's boxing ability, characterized by his fearsome knockout power, often remains overshadowed due to the racism that marred his era and denied him multiple opportunities.
Even the acclaimed Jack Johnson, a ferocious black heavyweight champion, sidestepped a fight with Langford after his championship win. Despite such setbacks, Langford went on to win the World Colored Heavyweight Championship five times.
In his illustrious career, Langford defeated Stanley Ketchel in the middleweight category and came remarkably close to defeating Jack Johnson. The duel was a nail-biter, with Johnson barely scraping a win, a decision that many boxing fans believe was unfair.
12. Ezzard Charles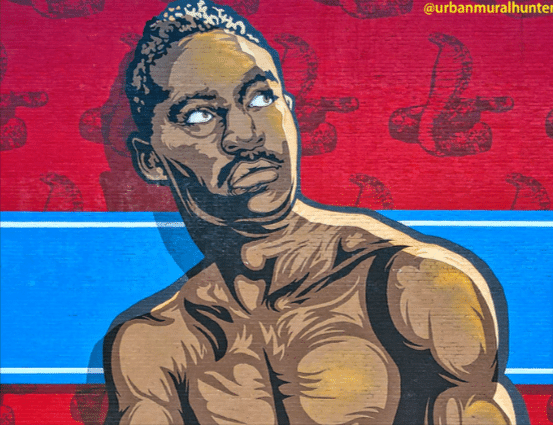 Record: 93-25-1, 52 KO
Years Active: 1940-1959
Championships: NBA (subsequently WBA) Heavyweight Champion, World Heavyweight Champion
Ezzard Charles, known as "The Cincinnati Cobra," is regarded by many as one of the best pound-for-pound boxers in the light heavyweight and heavyweight categories. In fact, most boxing fans claim he is the best light heavyweight boxer in history.
Throughout his career, Charles boasted defeated Hall of Famers like Archie Moore, Jimmy Bivins, Jersey Joe Walcott, and Joey Maxim. Ezzard's most significant achievement, however, was a win against the legendary Joe Louis.
13. Rocky Marciano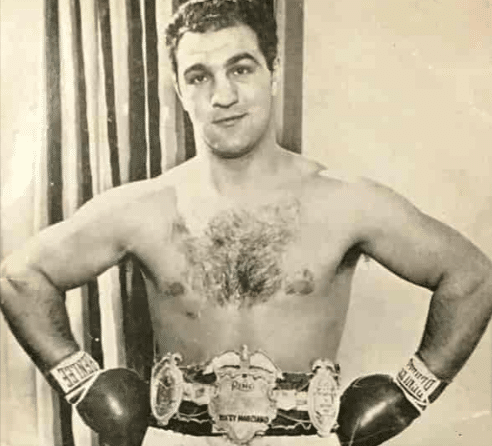 Record: 49-0, 43 KO
Years Active: 1948-1955
Championships: World Heavyweight
Rocky Marciano hung up his gloves undefeated—a distinction no other heavyweight champion can claim.
In a momentous fight christened "The Ring's 1952 Fight of the Year," Marciano wrested the title from Jersey Joe Walcott. He defended his championship belt six times, claiming victories against Walcott, Ezzard Charles (in two separate encounters), and the formidable Archie Moore.
14. Joe Frazier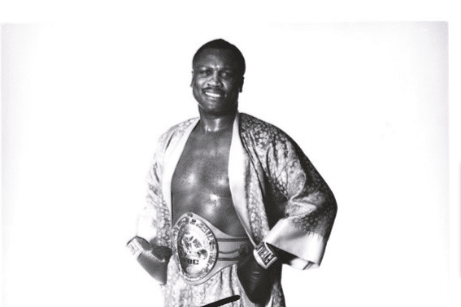 Record: 32-4-1, 27 KO
Years Active: 1965-1981
Championships: WBC/WBA Heavyweight
"Smokin' Joe" Frazier is best known for beating Muhammad Ali in the iconic 1971 "Fight of the Century." He also defeated other heavyweight luminaries, including Jerry Quarry, Oscar Bonavena, and Jimmy Ellis.
Frazier's championship reign ended in the hands of a rising dynamo, George Foreman, in a bout crowned The Ring's 1973 Fight of the Year.
While Frazier couldn't reclaim his championship status, he engraved his name in boxing history through two memorable clashes with Ali, the most famous being the epic "Thrilla in Manila."
15. George Foreman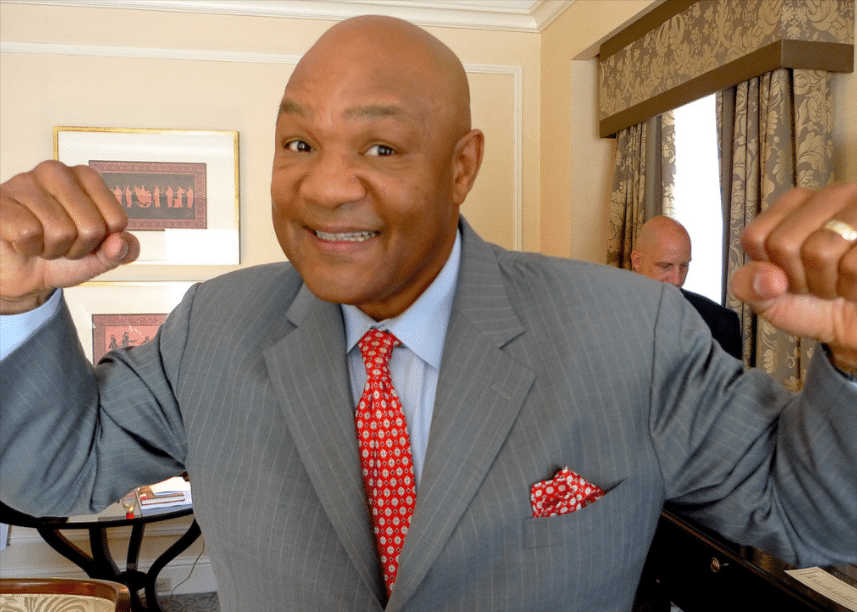 Record: 76-5, 68 KO
Years Active: 1969-1997
Championships: World Heavyweight, IBF/WBA Heavyweight
"Big" George Foreman is one of the best heavyweights ever. An Olympic gold medalist, he stunned the world by claiming his inaugural world title from Joe Frazier in 1973.
Foreman's reputation as a brutal puncher was consistent throughout his early years and later fights.
He entered the "Rumble in the Jungle" against Muhammad Ali as a favorite, only to face an unexpected defeat in the Congo showdown.
Foreman took a break from boxing, making a sensational return a decade later. In 1994, aged 45, he became the oldest boxer ever to hold a heavyweight championship.
16. Larry Holmes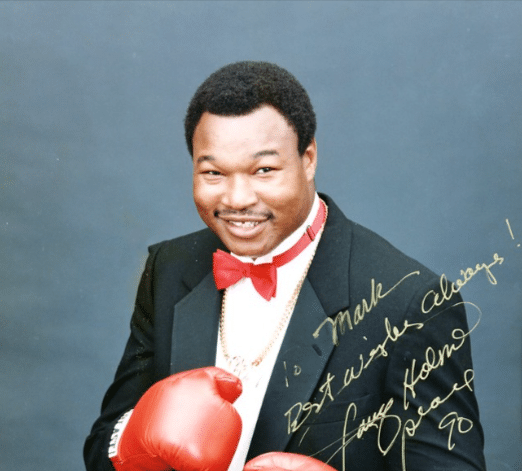 Record: 69-6, 44 KO
Years Active: 1973-2002
Championships: WBC/IBF Heavyweight Champion
With a staggering 48-win streak, Larry Holmes held the esteemed WBC Heavyweight Championship for half a decade and the IBF title for an additional two years.
Throughout his championship tenure, he successfully defended his title 20 times—a feat surpassed only by the legendary Joe Louis in the heavyweight category.
To this day, Holmes' left jab is one of the most ferocious and powerful strikes the sport has ever witnessed.
17. Floyd Mayweather Jr.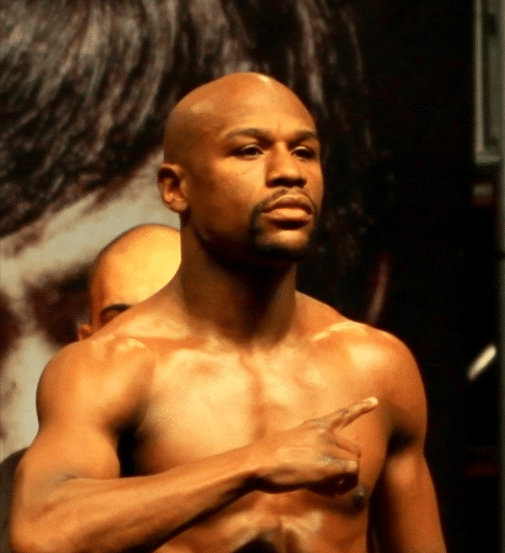 Record: 43-0, 26 KO
Years Active: 1996-Present
Championships: 8 across 5 weight divisions (WBC Super Featherweight, WBC Lightweight, WBC Junior Welterweight, IBF Welterweight, WBC Welterweight (2X), WBC Junior Middleweight, WBA Junior Middleweight)
Floyd Mayweather Jr. is a boxing gem who may never step inside a boxing ring. His defensive mastery, together with his boxing intellect, sets him apart.
He's won world titles in three distinct weight classes, defeating many accomplished opponents. However, such achievements haven't shielded him from criticism. Some argue that Mayweather hasn't truly faced a prime, elite peer.
Mayweather almost faced defeat in 2001 against Diego Corrales. Regardless of what some fans say, Mayweather's claim as one of the best pound-for-pound boxers ever is unassailable.
18. Manny Pacquiao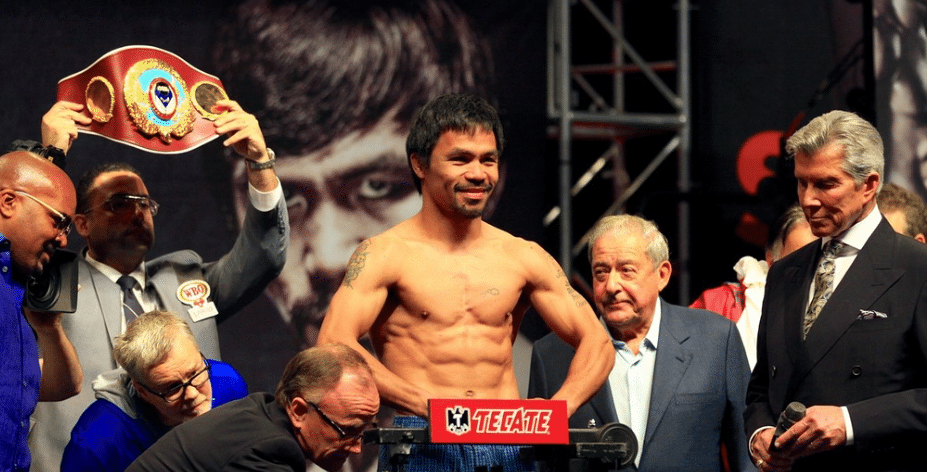 Record: 54-5-2, 38 KO
Years Active: 1995-Present
Championships: 10 world championships across eight weight classes (Flyweight, Super Bantamweight, Featherweight, Super Featherweight, Lightweight, Junior Welterweight, Welterweight, Junior Middleweight)
Manny Pacquiao has won world titles in eight weight classes. It's astounding how a boxer who began his boxing career at 108 pounds ascended to challenge and conquer elites in the heavier divisions.
Despite his recent upset by arch-nemesis Juan Manuel Marquez, Pacquiao's legacy remains intact. The shocking knockout might hint at the sunset days of a magnificent career.
Pacquiao, ever the warrior, not only faced Marquez but did so four times, demonstrating resilience when many elite fighters avoided facing Marquez.
19. Julio Cesar Chavez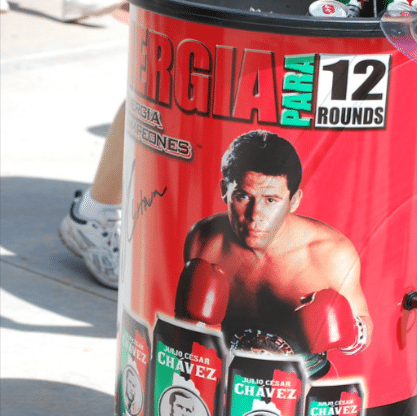 Record: 108-6-2, 87 KO
Years Active: 1980-2005
Championships: 6 world titles across 3 weight classes
Julio Cesar Chavez is arguably one of the best Mexican boxers.
Chavez remained undefeated across 87 initial fights, demonstrating a relentless, aggressive style rarely replicated in boxing history.
A persistent and stalking fighter with a powerful chin, Chavez's career holds unforgettable moments. The most iconic was his dramatic comeback against Meldrick Taylor, turning the tide in the bout's dying seconds to claim victory.
Chavez also recorded wins against stalwarts such as Greg Haugen, the revered Hector "Macho" Camacho, and Edwin Rosario.
20. Pernell Whitaker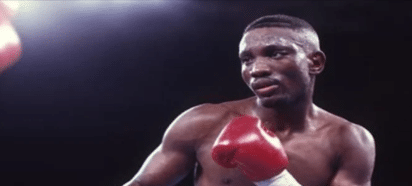 Record: 40-4-1, 1 NC, 17 KO
Years Active: 1984-2001
Championships: 6 across 3 weight classes (IBF/WBC/WBA Lightweight, IBF/WBC Welterweight, WBA Junior Middleweight)
While Pernell "Sweet Pea" Whitaker is an exceptional boxing figure, he often doesn't get the respect he deserves due to his fighting style and lack of overwhelming punch strength.
Still, Whitaker has notable accolades to his name. He won six world titles and unified the lightweight division. His victories included Greg Haugen, Jose Luis Ramirez, Azumah Nelson, and Buddy McGirt.
Pernell's career isn't without controversies—like his world title bout against Ramirez and the disputed draw against Julio Cesar Chavez, where many believed Whitaker was judged unfairly.
And then there's the fight against Oscar De La Hoya, which, by many accounts, was tilted in Whitaker's favor.
21. Marvelous Marvin Hagler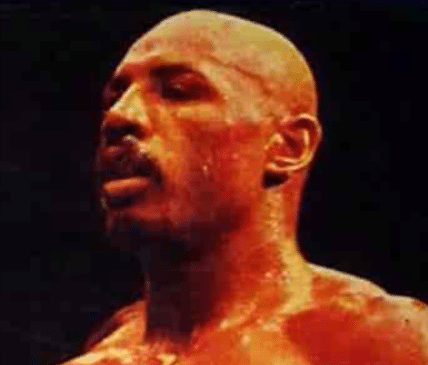 Record: 62-3-2, 52 KO
Years Active: 1973-1987
Championships: Undisputed Middleweight Champion, WBC/WBA/IBF Middleweight Champion
Marvelous Marvin Hagler is one of the preeminent middleweights of his era. His undisputed championship reign lasted an impressive seven years, from 1980 to 1987, until the contentious and razor-thin split decision loss to Sugar Ray Leonard.
Hagler, celebrated for his solid chin, held his ground against the best fighter of his days. Despite the loss to Leonard, his achievements include a decisive victory over Roberto Duran and a monumental knockout win against Tommy Hearns, a fight that was named The Ring's 1985 Fight of the Year.
22. Carlos Monzon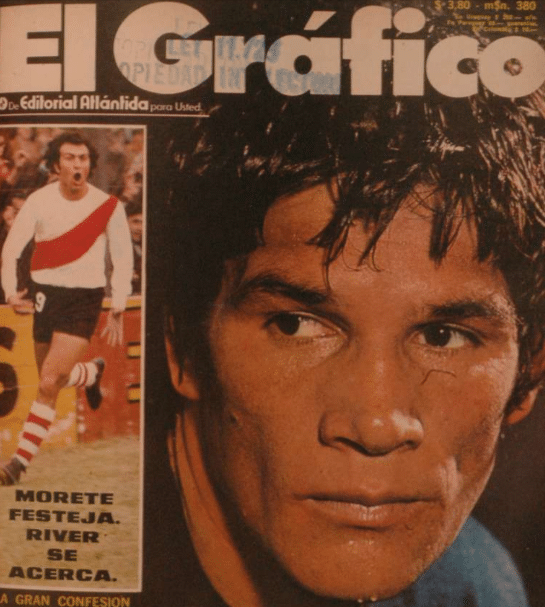 Record: 87-3-9, 1 NC, 59 KO
Years Active: 1963-1977
Championships: WBA/WBC Middleweight Champion
Carlos Monzon was a boxing legend with a chaotic personal life.
The boxing world celebrated Monzon for his reign as the unified WBC/WBA middleweight champion and a then-record 14 title defenses. However, his notorious off-ring demeanor, climaxing in a 1989 murder conviction, casts a long shadow.
Inside the ropes, Monzon was a formidable force. His legacy includes decisive victories against eminent fighters like Emile Griffith and Jose Napoles.
23. Archie Moore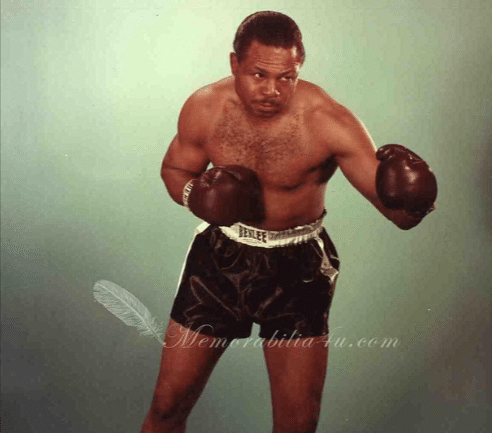 Record: 185-23-10, 131 KO
Years Active: 1935-1963
Championships: World Light Heavyweight
With a career spanning decades, "The Old Mongoose" is one of boxing's most enduring figures, often hailed as the finest light heavyweight ever.
Throughout his long career, he defeated top fighters like Joey Maxim—who had a win over Sugar Ray Robinson—Jimmy Bivins, and Lloyd Marshall.
Although his mastery was undisputed in the light heavyweight division, he didn't do as well in the heavyweight class. He was defeated by legends such as Ezzard Charles and Rocky Marciano but remains one of the greatest pound-for-pound boxers of all time.
24. Jimmy Wilde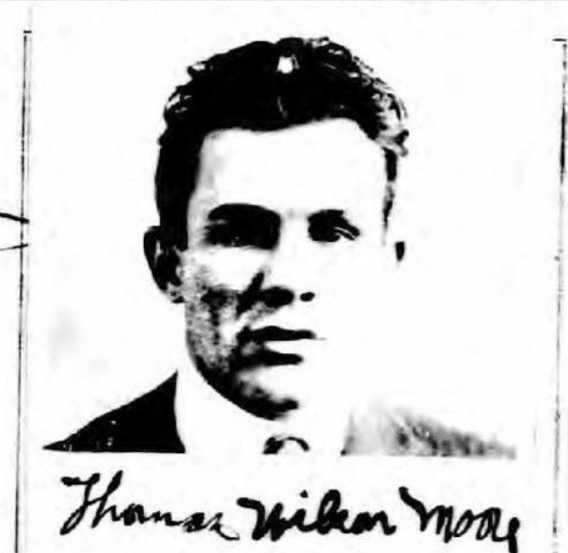 Official Record: 132-4-1, 98 KO
Newspaper Decisions: 7-1
Years Active: 1919-1935
Championships: Multiple European Titles, World Flyweight Champion
Jimmy Wilde is often revered as one of Europe's best boxing talents, some even labeling him the absolute best. He made a name for himself in Europe, winning several prestigious titles during his career.
Wilde further distinguished himself by becoming the first officially recognized world champion in the flyweight category.
25. Joe Gans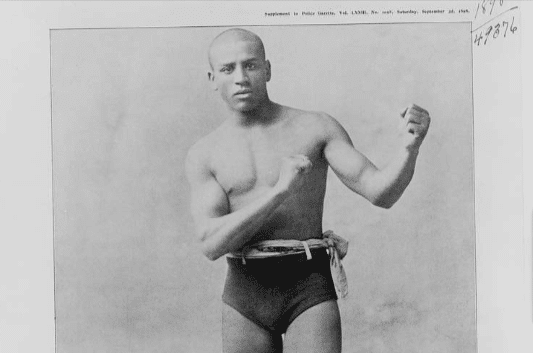 Official Record: 145-10-16
Newspaper Decisions: 14-2-4
Years Active: 1893-1909
Championships: World Lightweight
Fighting in the lightweight division, Joe Gans became the first African-American world champion in boxing.
During his tenure from 1902 to 1908, Gans held the lightweight title for an impressive six years and laid the groundwork for future African-American boxers to follow in his footsteps.
26. Eder Jofre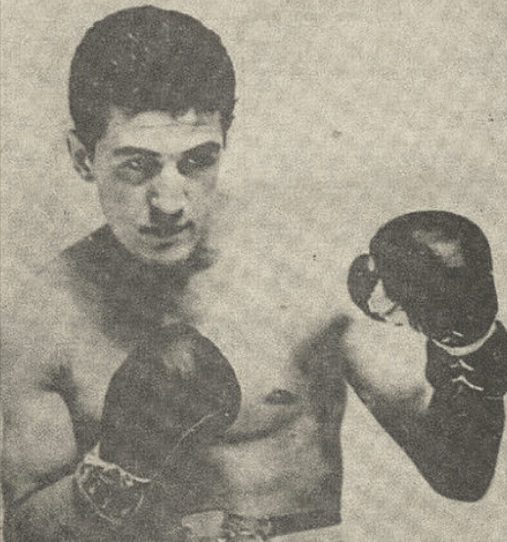 Record: 72-2-4, 50 KO
Years Active: 1957-1976
Championships: World Bantamweight Championship, WBC/WBA Bantamweight Championship
Even though Eder Jofre is an unsung hero outside his homeland of Brazil, his boxing achievements are clear for everyone to see. With an undefeated record in his first 50 bouts—a streak later surpassed by Julio Cesar Chavez—he tasted defeat only in Japan, courtesy of "Fighting" Harada.
Harada stands as the only boxer ever to beat Jofre. Following that loss, Jofre rebounded stronger, winning both the World Bantamweight title and the newly instituted WBA and WBC Bantamweight championships.
27. Jack Dempsey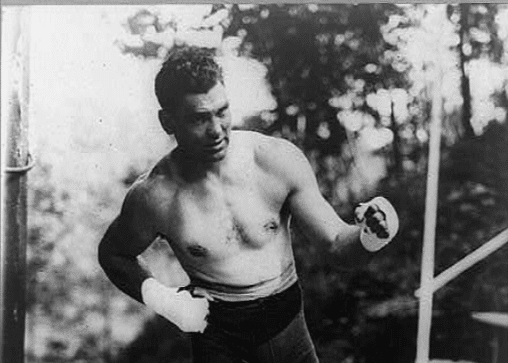 Official Record: 61-6-9, 34 KO
Newspaper Decisions: 4-0-2
Years Active: 1914-1927
Championships: World Heavyweight, NBA (later WBA), Heavyweight
Jack Dempsey was the embodiment of heavyweight boxing from the late 1910s to the early 1920s. Possessing lethal strength in both fists, he was a force to reckon with and undoubtedly one of the greatest pound-for-pound boxers in his division.
Dempsey won the world title in 1919 from Jess Willard, "The Manassa Mauler," and maintained his reign until a 1926 defeat by Gene Tunney.
He then secured a triumphant knockout against Jack Sharkey, earning a rematch with Tunney, but fell short in a decision loss. To date, Dempsey consistently ranks among the all-time heavyweight elites.
28. Emile Griffith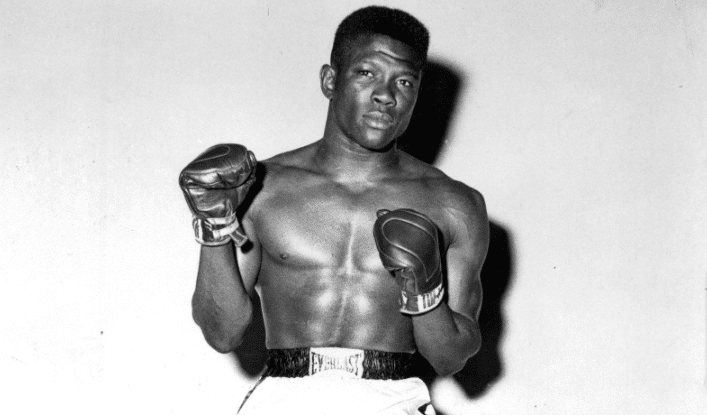 Record: 85-24-2, 1 NC, 23 KO
Years Active: 1958-1977
Championships: World Welterweight (2X), WBC/WBA Welterweight (2X), WBC/WBA Middleweight (2 times)
Emile Griffith stands out for his multiple championship stints in the welterweight and middleweight categories.
Some fans even peg him as a contender across three divisions, although the junior middleweight title wasn't officially acknowledged then.
His rivalry with welterweight titlist Benny Paret is particularly memorable, with Griffith emerging victorious in two out of their three encounters. Their third clash remains controversial, as Paret tragically succumbed to injuries inflicted during the match.
Griffith's career further featured compelling trilogies against Luis Rodriguez and Nino Benvenuti.
Despite his best efforts, he fell short against renowned boxers Carlos Monzon and Jose Napoles, both of whom are revered in boxing history.
29. Ruben Olivares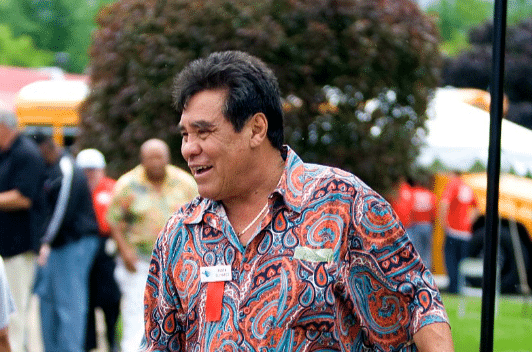 Record: 89-13-3, 79 KO
Years Active: 1965-1988
Championships: WBA/WBC Bantamweight (2 times each), WBA Featherweight, WBC Featherweight
Ruben Olivares reigned supreme as Mexico's boxing jewel for a significant duration. To many, he is one of the best bantamweights of all time.
With victories against Bobby Chacon and Jose Luis Ramirez under his belt, Olivares is a boxing great and a national icon in Mexico.
While he recorded many victories, one of his most discussed fights is the clash against Alexis Arguello, which led to an Olivares loss.
30. Thomas Hearns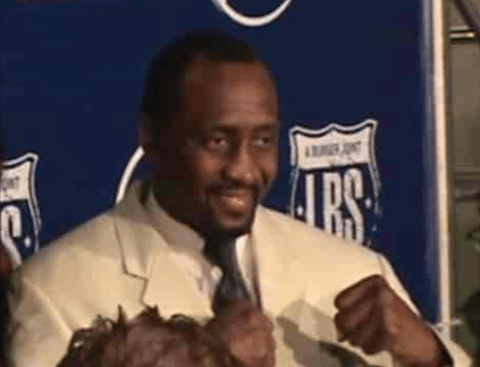 Record: 61-5-1
Years Active: 1977-2000
Championships: 5 World titles across 5 weight divisions
In 1987, Thomas "Tommy" Hearns became the first boxer to win world titles in four weight divisions. Known more for punching prowess than fighting technique, Hearns went on to win titles in five weight categories.
He was a fusion of strength, speed, and unpredictability, making him a spectacle in the ring.
His notable victories include wins over legends like Roberto Duran and Wilfred Benitez and a memorable draw against Leonard. Hearns went toe-to-toe with 21 champions from various eras.
31. Alexis Arguello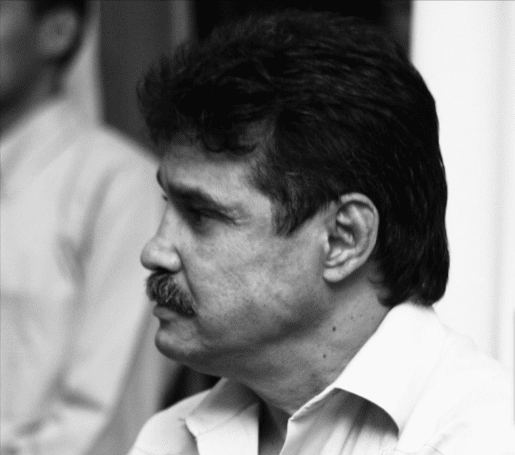 Record: 77-8, 62 KO
Years Active: 1968-1995
Championships: Three in three weight divisions (WBA Featherweight, WBC Super Featherweight, WBC Lightweight)
Alexis Arguello is recognized as one of the top punchers ever and was named the best junior lightweight by the Associated Press.
He never lost a world championship in a match but gave them up to seek titles in other weight classes.
Arguello is also remembered for his challenges against Aaron Pryor for the Junior Welterweight Championship.
32. Barney Ross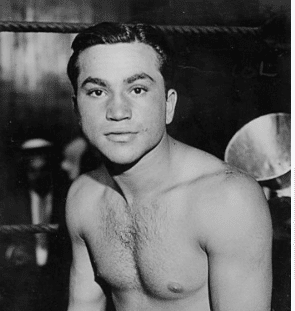 Official Record: 72-4-3, 22 KO
Newspaper Decisions: 2-0
Years Active: 1929-1938
Championships: World Lightweight, World Junior Welterweight, World Welterweight (2 times)
Barney Ross was never knocked out in 81 pro fights, many against top fighters.
He defeated greats like Tony Canzoneri and Jimmy McLarnin. In 1938, Ross defended his World Welterweight title against Henry Armstrong.
Even though the bout was tough, Ross fought to the last round and didn't allow the fight to be stopped. His fight with Amstrong is often cited as a highlight of bravery in boxing.
33. Mickey Walker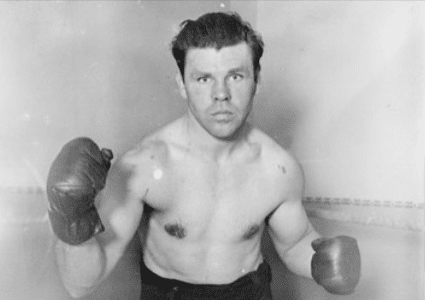 Official Record: 94-19-4
Newspaper Decisions: 37-7-1
Years Active: 1919-1935
Championships: World Welterweight, World Middleweight
Mickey Walker frequently fought over a dozen times a year, typical during his era.
He secured the World welterweight and World Middleweight titles in his career.
Walker defeated well-known fighters like Jack Britton, from whom he took the welterweight title and Tiger Flowers. However, he lost at middleweight to Harry Greb and at heavyweight to Max Schmeling.
Despite the losses, Walker features prominently in the discussion about who is the best pound-for-pound boxer of all time.
34. Tony Canzoneri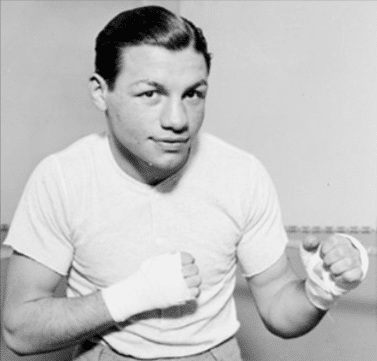 Official Record: 137-24-10, 44 KO
Newspaper Decisions: 4-0
Years Active: 1925-1939
Championships: NBA (later WBA) Featherweight, World Lightweight (2 times), World Junior Welterweight (2 times)
Canzoneri is one of the best fighters in an era full of greats, such as Jimmy McLarnin, Barney Ross, and Henry Armstrong.
He simultaneously held world titles in three weight divisions, similar to Armstrong and Ross. Some highlights of his career include wins over McLarnin and Kid Chocolate, even though he lost twice to Barney Ross.
35. Salvador Sanchez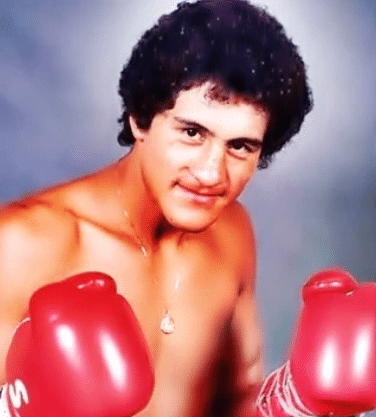 Record: 44-1-1, 32 KO
Years Active: 1975-1982
Championships: WBC Featherweight
Many boxing observers believe Salvador Sanchez could have become the greatest featherweight fighter if not for his tragic death in a 1982 car accident.
During his career, Sanchez defeated top opponents such as Danny "Little Red" Lopez (twice), Ruben Castillo, Juan Laporte, Wilfredo Gomez, and Azumah Nelson. His full potential remains a topic of speculation, though.
36. Ike Williams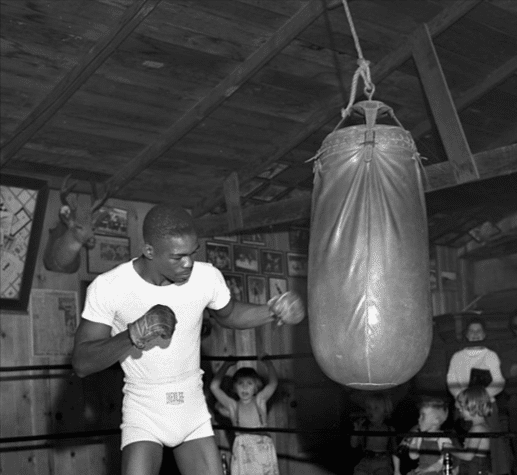 Record: 128-24-4
Years Active: 1940-1955
Championships: NBA Lightweight
Ike Williams, Ring Magazine's 1948 Fighter of the Year, held the NBA Lightweight title from 1945 to 1951.
While he lost some of his fights, he defeated top fighters like Kid Gavilan (54th), Beau Jack (60th) twice, Sammy Angott, and Bob Montgomery.
Promotion issues marred his career, and promoters slapped him with an embargo for attempting self-promotion despite being cheated out of his earnings.
Still, Williams earned a spot on Ring Magazine's 100 Greatest Punchers list and remains respected by fans and historians.
37. Roy Jones Jr.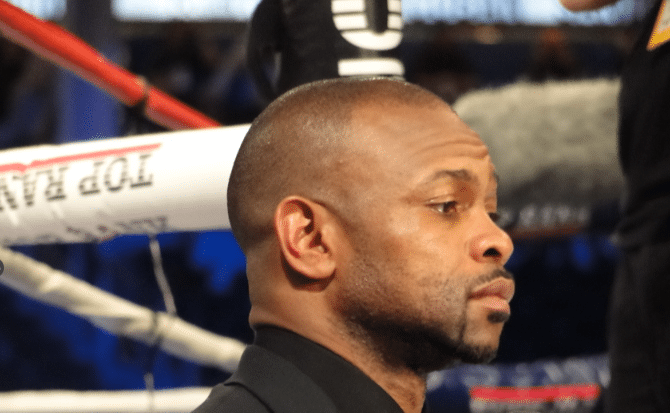 Record: 55-8, 40 KO
Years Active: 1989-Present
Championships: Eight world titles in four weight divisions (IBF Middleweight, IBF Super Middleweight, WBC/WBA Light Heavyweight (2 times each), IBF Light Heavyweight, WBA Heavyweight)
Roy Jones Jr. had numerous world titles, requiring multiple people to carry his belts.
He ranks among the top light heavyweights, facing few true rivals in his prime. Some criticize Jones for reigning during a time with limited strong competitors.
However, he defeated notable opponents like Bernard Hopkins, James Toney, Mike McCallum, and Virgil Hill.
Remarkably, Jones, who began at 154 pounds, is the only boxer to start below middleweight and later secure a heavyweight title.
38. Harry Greb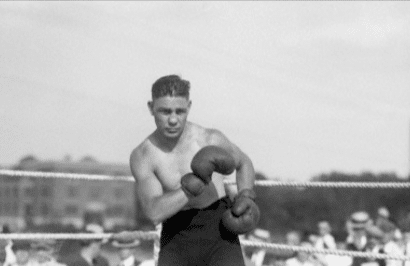 Official Record: 104-8-3, 48 KO
Newspaper Decisions: 157-11-15
Years Active: 1913-1926 Championships: World Middleweight
Harry Greb had over 300 fights, frequently against top fighters of his time, and many were challenging.
He regularly competed against fighters in the light heavyweight and heavyweight classes. Greb's aggressive and overwhelming style was hard for many opponents, as shown by his 100 knockouts in 104 wins.
Greb went as far as using unconventional tactics to win. Notably, Greb is the only boxer to beat heavyweight Gene Tunney and has a victory over Mickey Walker.
39. Gene Tunney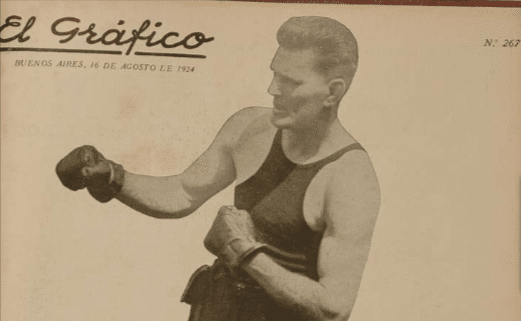 Official Record: 65-1-1, 48 KO
Newspaper Decisions: 15-0-3
Years Active: 1915-1928
Championships: World Heavyweight
Gene Tunney took a tactical approach to boxing, differing from the typical aggressive heavyweight fighters of his time.
He relied on his left jab to strategically dismantle opponents. Tunney secured the world heavyweight title and famously defeated Jack Dempsey twice.
His only professional loss was to middleweight Harry Greb. However, no one beat him in the heavyweight category.
40. Willie Pep
Official Record: 229-11-1, 65 KO
Years Active: 1940-1966
Championships: World Featherweight
Willie Pep became famous for his speed and endurance in the boxing ring. Plus, the sheer number of his matches is astounding and rightly puts him as a contender for one of the top pound-to-pound boxers ever.
Pep started his career on a winning streak, claiming victory in his first 62 professional matches. As a result, he positioned himself as the undisputed featherweight maestro not just of his generation but arguably of all time.
His nearly unblemished record faced a dent in 1948 at the hands of Sandy Saddler. Undeterred, Pep retaliated in a subsequent face-off, recapturing his lost title.
While Pep's encounters with Saddler left him with a 1-3 record, his supremacy remained untouched against nearly every opponent in his weight class during that period.
Such dominance has etched his name prominently among the greatest fighters ever to grace the ring.
41. Bernard Hopkins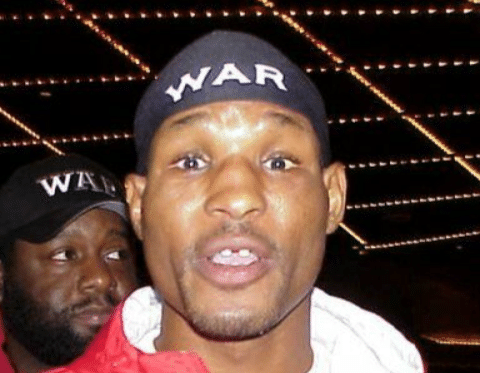 Official Record: 52-6-2, 2 NC, 32 KO
Years Active: 1988-2016
Championships: Five world titles in two weight divisions (IBF/WBC/WBA/WBO Middleweight, WBC Light Heavyweight)
Bernard Hopkins possesses remarkable physical ability combined with keen boxing intelligence.
He is a former undisputed middleweight champion with a record 20 successful title defenses, surpassing Carlos Monzon's record.
Hopkins became the first to defend and retain titles from all four major sanctioning bodies and The Ring in a single match. In 2011, at 46, he won the WBC light heavyweight title against Jean Pascal, becoming the oldest to claim a world title.
He hoped to win another championship at age 48 but retired before actualizing his dream.
42. Aaron Pryor
Official Record: 39-1-0
Years Active: 1976-1990
Championships: Light Welterweight
"The Hawk" held the world Light Welterweight title in the early 1980s and won both fights in a famous series against Alexis Arguello.
Their initial bout, ending in Pryor's 14th round TKO victory, earned Ring Magazine's 1980s Fight of the Decade. At 5'6″, Pryor was shorter than most fighters in his weight class and era but showcased exceptional skills.
A single defeat to Bobby Joe Young marked his otherwise flawless record during his second comeback.
After facing drug issues post-retirement, Pryor turned his life around and now serves as an ordained Baptist minister and motivational speaker, including for the New York Jets.
43. Terry McGovern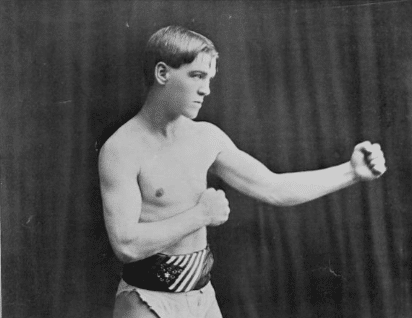 Official Record: 59-5-4, 44 KO
Newspaper Decisions: 6-1-4
Years Active: 1897-1908
Championships: World Bantamweight Champion, World Featherweight Champion
"Terrible" Terry McGovern, originally from Pennsylvania, started out in Brooklyn, New York.
He secured world championships in both the bantamweight and featherweight categories. McGovern beat Joe Gans, although Gans later claimed he intentionally lost.
The Ring counts him among the top punchers ever, and many rank him as a leading featherweight in boxing history.
44. Jimmy McLarnin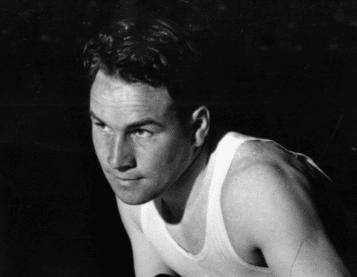 Record: 54-11-3, 21 KO
Years Active: 1923-1936
Championships: World Lightweight, World Welterweight (2 times)
While Jimmy McLarnin's nickname was the "Baby-Faced Assassin," he packed significant power in both fists, which may not be evident from his record.
He had a trio of bouts with renowned welterweight Barney Ross, and even with two losses, he showcased impressive skill. McLarnin ended his career with wins over legends Tony Canzoneri and Lou Ambers. Many rank him among the top five welterweights ever.
45. Billy Conn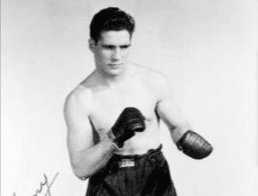 Record: 64-12-1, 15 KO
Years Active: 1934-1942
1946-1948 Championships: NBA (later WBA) Light Heavyweight Champion, Undisputed Light Heavyweight Champion
Billy Conn, also known as "The Pittsburgh Kid," held the undisputed light heavyweight title.
However, his most memorable bouts were against Joe Louis for the heavyweight belt. Both fighters missed critical years due to their service in World War II.
In 1941, before joining the military, Conn faced Louis after giving up his light heavyweight title.
Conn didn't bulk up for the match, taking on the larger Louis at his usual weight. By round 13, Conn was ahead on two of the scorecards, but Louis clinched the win with two powerful punches.
After the war, they had a rematch, with Louis securing a more evident win.
46. Kid Gavilan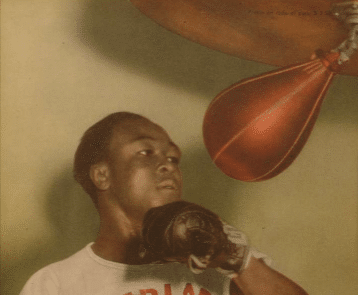 Record: 108-30-5
Years Active: 1943-1958
Championships: Welterweight
Even though he was nicknamed "Kid", this Cuban welterweight stood at 5 '11", unusually tall for his weight class.
Gavilan's fighting style was fluid and relentless, similar but more refined than Paul "The Punisher" Williams. He secured victories against Ike Williams and Carmen Basilio and had a close bout with Sugar Ray Robinson.
After retiring, Gavilan received honors from the original boxing Hall of Fame and the International Boxing Hall of Fame for his significant impact on boxing.
47. Stanley Ketchel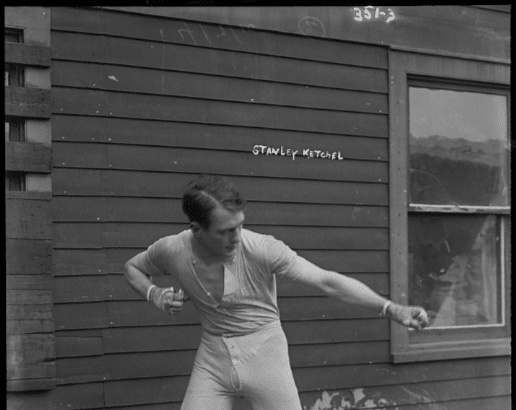 Official Record: 51-4-4, 48 KO
Newspaper Decisions: 2-1-1
Years Active: 1903-1910 Championships: World Middleweight (2 times)
Ketchel, a middleweight, frequently took on opponents much larger than him.
His most significant fight was against the heavyweight champion, Jack Johnson. Ketchel weighed 35 pounds less than Johnson in their match.
Yet, Ketchel managed to knock Johnson down in the 12th round. After getting up, Johnson immediately knocked Ketchel out.
Despite the defeat, Stanley Ketchel remains recognized as one of boxing's most courageous fighters, earning him a position in the list of the greatest pound-for-pound fighters of all time.
48. Fighting Harada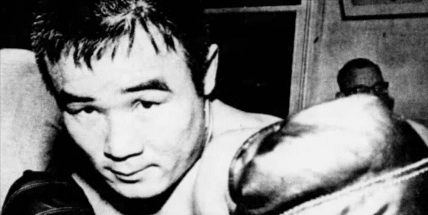 Official Record: 72-2-4
Years Active: 1957-1976
Championships: 3 Bantamweight, 1 Featherweight titles
Eder Jofre, nicknamed "The Golden Rooster," was an exceptional Brazilian bantamweight and featherweight boxer.
Out of 72 wins, he only faced defeat against Fighting Harada twice. Despite his impressive record, which includes three bantamweight titles and a featherweight title, he wasn't widely recognized. Ring ranks him number 19 on their list of top fighters in the past 80 years.
While not well-known to casual fans, dedicated boxing enthusiasts hold Eder Jofre in high regard for his powerful punches, sturdy chin, and impressive two-decade career.
49. Sandy Saddler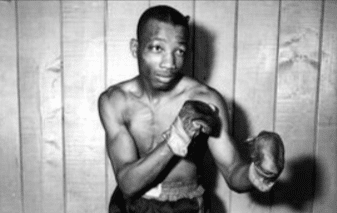 Record: 144-16-2, 103 KO
Years Active: 1944-1956
Championships: World Featherweight Championship (2 times), World Super Featherweight Championships
Sandy Saddler, a dominant force in his era, ranks among the top featherweight champions.
He's widely recognized for winning three out of four bouts against the renowned Willie Pep.
With over 100 knockouts in his career, Saddler is not only a member of an elite group of fighters but also remembered as one of boxing's most powerful punchers.
50. Jose Napoles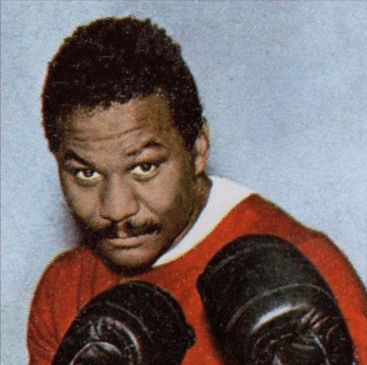 Official Record: 80-7, 54 KO
Years Active: 1958-1975
Championships: WBC/WBA Welterweight Champion (3 times)
Jose "Mantequilla" Napoles, born in Cuba and later embraced by Mexico, is among the top welterweight boxers ever.
Contrary to his nickname "butter," Napoles showcased fierce punching power. He claimed his first title by overpowering Curtis Cokes, a success he duplicated in their rematch. He also secured victories against Emile Griffith and Ernie "Indian Red" Lopez.
After an unsuccessful bout against middleweight champion Carlos Monzon, Napoles returned to the welterweight division and enjoyed another champion streak until John Stracey defeated him.
51. Ricardo Lopez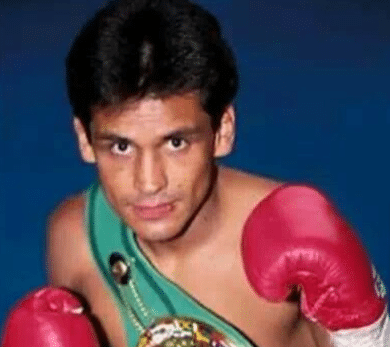 Official Record: 192-32-14, 79
KO Newspaper Decisions: 40-13-12
Years Active: 1909-1929
Championships: World Welterweight Championship
The respected boxing historian Bert Sugar rated Ted "Kid" Lewis as the 33rd best boxer of all time.
Lewis clinched the World Welterweight Championship multiple times and is widely recognized for his 20-fight saga against Jack Britton, with whom he frequently exchanged the title.
In their memorable series, far longer than most, Lewis secured a record of 3-4-1 with 12 no-decisions.
Note: Newspaper decisions were common in the early years of boxing. When bouts ended without a knockout, they'd often be labeled a no-decision.
However, ringside sportswriters would frequently agree on a winner and publish their choice in the newspaper. While these decisions provided insight into a fight's outcome, they didn't alter a boxer's official record.
Frequently Asked Questions (FAQs)
Who Is the Best Pound For Pound Fighter in History?
Sugar Ray Robinson is often considered the best pound-for-pound boxer in history.
Ezzard Charles, Ali, and Hank Armstrong are also frequently mentioned in this conversation. However, most experts place Robinson at the top of the list.
Who is the Best Between Mike Tyson and Muhammad Ali?
Muhammad Ali competed in 541 rounds, compared to Tyson's 211. This vast difference of 330 translates to 27.5 more 12-round matches for Ali. Such experience is invaluable. Ali often sought to outmaneuver and humiliate his rivals.
However, Tyson's attributes shine in areas where he outperforms Ali. Tyson surpasses Ali in Power, Speed, and Defense — all essential elements in boxing.
Ali edges out Tyson in six critical areas: Style, Chin, Heart, Psychology, Key Losses, and Stamina/Endurance. Even though Tyson had the upper hand, Ali was strong in power and speed.
Tyson, however, showed significant weaknesses in chin, heart, psychology, and stamina. Anyone who defeated Ali did it through a tough battle lasting AT LEAST 10 rounds.
Is Mayweather a Pound For Pound Boxer?
BoxRec rates Mayweather as the second-greatest boxer of all time, pound for pound.
Numerous sports and boxing platforms, such as The Ring, Sports Illustrated, ESPN, Fox Sports, and Yahoo! Sports, have twice ranked Mayweather as the world's best pound-for-pound boxer within the last decade.
The Bottom Line
Given the sport's rich history and diverse talent pool, ranking 51 best pound-for-pound boxers of all time is a monumental task.
The fighters listed here, spanning different eras and weight classes, embody the essence of boxing—skill, power, agility, and heart.
While rankings might spark debates among enthusiasts, there's no denying that each boxer listed left an indelible mark in the sport.
As boxing continues to evolve, this list is a testament to its timeless legends, reminding us of the dedication and spirit that define the sweet science.